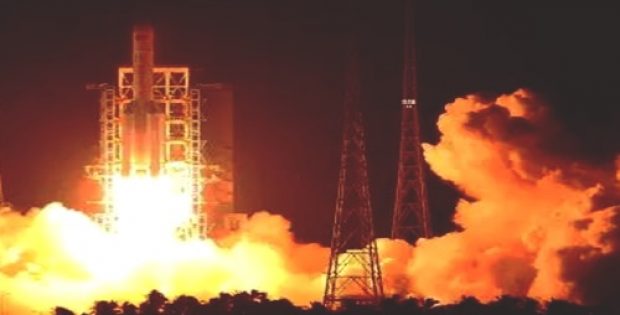 China has recently launched two more satellites into space employing its native BeiDou Navigation Satellite System (BDS), anticipated to provide services to countries participating in the Belt and Road Initiative from December 2018. The satellites were launched on a Chinese orbital carrier rocket deemed Long March-3B from the Xichang Space Centre in Sichuan.
The satellites have been reported to enter a medium earth orbit approximately three hours after the launch and have been designed to work with 17 other BDS-3 satellites that are already in space. Incidentally, the two satellites are the 42nd and 43rd among the BDS satellite family, claim authentic reports.
As per sources familiar with the knowledge of the matter, the BDS, which is about to rival USA's Global Positioning System (GPS), is expected to provide reliable positioning, high-precision navigation and timing services across the world by the end of 2020.
According to Business Standard, the Belt and Road Initiative (BRI), an effort to improve regional connectivity and cooperation on a trans-continental scale, aims to strengthen trade, infrastructure, and investment links between China and around 65 other countries. It is also expected to boost Beijing's influence in these regions.
As per Chi Jun, Head of BDS-3 satellite team, China Academy of Space Technology (CAST), the organization has improved its work efficiency by reforming the management process. The number of staff members at the Xichang launch center are reduced by half, and the launch testing time has been shortened by closely a third of the prior allotted time, said Chi. CAST is trying to enhance intelligent manufacturing capability and cut down production duration for further accelerating construction of the BDS-3 system, Chi added.
For the record, altogether 18 BDS satellites have been sent into space from the Xichang Space Center in southwest China's Sichuan Province in 2018.