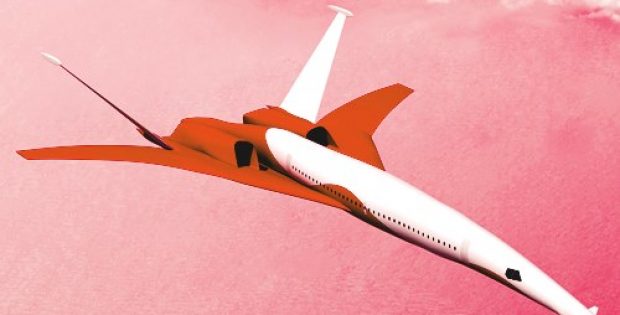 American aircraft manufacturer, Aerion Corporation, has recently announced plans on making its upcoming supersonic airliners compatible to U.S. noise regulations, potentially boosting its efforts to bring back faster air travel in the region.
As per an official statement by Aerion Corp. at the recent NBAA (National Business Aviation Association) event, GE Aviation, General Electric's aviation unit, has reportedly completed initial designs for their new Affinity turbofan supersonic jet engine, set to be used in Aerion's upcoming AS2 jet.
At the business jet show event held in Orlando, Florida, Tom Vice, CEO of Aerion Corp. said that the company is on track to fly its airliners across the Atlantic at supersonic speed by 2023, which will reportedly be the first supersonic air travel since the Concorde's retirement 20 years ago.
Sources suggest that Boom Supersonic and Spike Aerospace's jets are also expected to revive supersonic passenger travel, however Aerion's plan and vision has reportedly triggered debates amongst activists over noise even at the subsonic level.
For the record, until now supersonic jet engines have seemingly struggled to withstand current subsonic noise standards as to engine constraints, however with GE's newly designed jet engine in picture supersonic air travel could be made possible whilst satisfying current subsonic noise regulations.
According to Reuters, GE Aviation claims that its jet engine would effectively enable supersonic flight over water and land without changing current U.S. noise regulations.
Brad Mottier, Vice President and General Manager of Business, GE Aviation, was quoted saying that since the last 50 years, business aircraft speeds have increased by less than 10% and in a bid to raise those numbers the company needs to introduce high speed engines.
As per Carl Esposito, President of Electronic Solutions Business at Honeywell Aerospace, the company will be developing the cockpit for Aerion's AS2 jet and is currently attempting to collaborate with supersonic aircraft manufacturers to fulfill its targets.