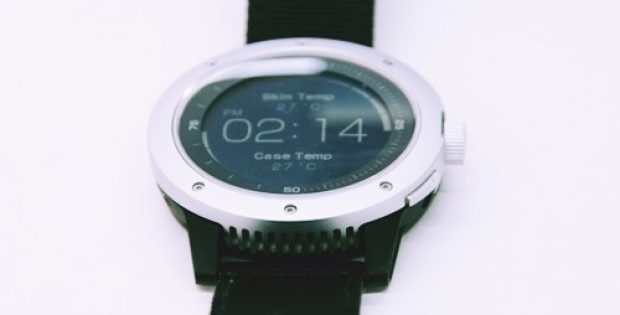 The California-based smartwatch manufacturer Matrix Industries, in its recent announcement has unveiled that its second generation of PowerWatch will be a complete self-powered and charge-free watch. Reportedly, the new smartwatch features thermoelectric technology which keeps the cells charged up through body heat and solar power.
Sources cite that as long as the watch is in contact with our skin, the Matrix PowerWatch 2 doesn't need charging. Moreover, this smartwatch also gathers additional energy via solar power – eliminating the fear of running out of battery.
It has been reported that the PowerWatch 2, a successor of the company's original PowerWatch and PowerWatch X smartwatches, comes with several improvements in addition to its astonishing charging tech. Matrix has reportedly added a heartbeat sensor, water resistance feature, always-on GPS technology, full-color LCD display, and other bells & whistles to bring this new smartwatch nearly to the parity with other leading smart wearables.
Along with the support for notifications from smartphones, Matrix has also integrated the new smartwatch with Google Fit and Apple HealthKit platforms.
If sources familiar with the development are to be believed, some of the early interest for the smartwatch so far came from the military officials, who revealed that they could use the watch while on deployment without having to fret about charging it.
According to reliable reports, the PowerWatch 2 is all set to be leading the way for wearables with charging-free technology, and will be on display at the CES 2019 event to be held in Las Vegas next week.
The PowerWatch 2 is scheduled to ship in June with a MSRP of USD 499, as reported by ZDNet. Under the current Indiegogo campaign (from where the company has nearly raised USD 30 million in total funding), buyers can also pick up the PowerWatch 2 for 60% off, with the price falling down to only USD 199.