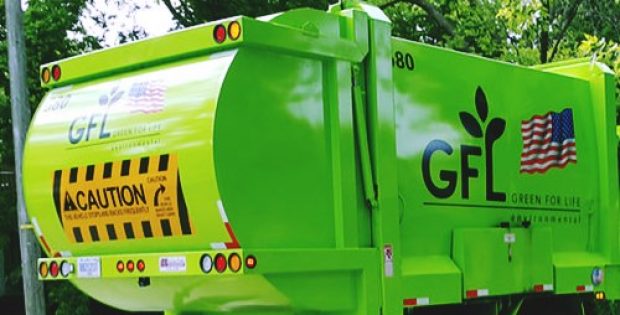 GFL Environmental Inc., a Toronto-based environmental services company, has reportedly announced that it has signed a multi-billion-dollar deal to acquire Waste Industries, a U.S-based provider of non-hazardous waste collection services.
Reports cite, the acquisition deal would be merging GFL Environmental and Waste Industries and would be more than doubling GFL's footprint inside the United States.
According to a press release by GFL Environmental, the company would be acquiring Waste Industries at a gross enterprise value of approximately C$3.65 billion (USD $2.825 billion). Following the completion of the deal, GFL and Waste Industries would become North America's biggest privately-owned environmental services firm with operations spanning across all of Canada, except the Prince Edward Island as well as in 10 states across the U.S.
Chief Executive of GFL Environmental, Patrick Dovigi reportedly stated that Waste Industries with its 47-year-old history of facilitating optimal customer services to the local community and a management team that possesses an excellent track record of harnessing processes, technology and systems to pilot operating efficiencies would be strongly complementing GFL's brand.
For the record, Waste Industries offers non-hazardous solid waste disposal, transfer, collection, and recycling services across to the southeastern U.S. The company employs over 2,850 individuals with operations in North Carolina, Georgia, South Carolina, Tennessee, Colorado, Maryland, Delaware, Virginia, and Pennsylvania.
Reportedly, according to the terms of the agreement, Patrick Dovigi would be staying on as the Chief Executive of the merged company, while the Chief Executive and Chairman of Waste Industries, Ven Poole would be appointed as the Senior Vice-President.
Poole reportedly stated that the two firms complement each other in several different ways. The management teams also share a similar work culture that is oriented around excellent customer service, brilliant operational quality, and the commitment to make a difference in the community.
GFL also reportedly announced that the position of Chief Financial Officer (CFO) would be assumed by Luke Pelosi who would be replacing David Bacon. Pelosi reportedly joined GFL in January of 2015 and has been COO since then.