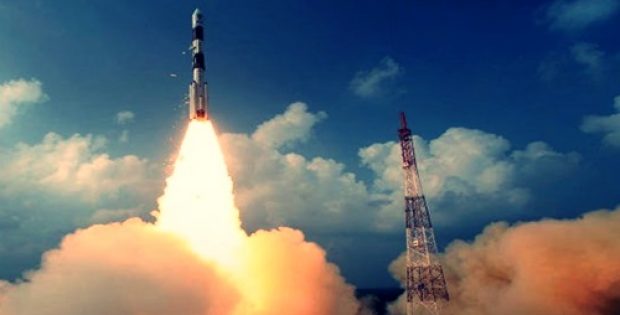 The workhorse rocket of ISRO, PSLV-C43 reportedly performed a successfully mission of launching HysIS (Hyper Spectral Imaging Satellite) into India's earth observation orbit, in line with 30 other satellites from eight different countries. According to the reports, HysIS, is the most significant satellite of the PSLV-C43 mission and was launched from the SDSC (Satish Dhawan Space Centre) in Sriharikota.
The chief mission of HysIS, with a life of not more than five years, is to study the planet's surface in near infrared, visible, and shortwave infrared regions of the electromagnetic spectrum, cite sources. They further claim that it has also been one of the longest missions for ISRO. HysIS, for the record, is the prime satellite of ISRO's PSLV-C43, which is now on its flight for the 45th time.
As per sources familiar with the development, the rocket took off at 9:57 am from the first launch pad at the end of a countdown of 28 hours. Around 17 minutes and 27 seconds post the lift-off, the HysIS was placed into the orbit. However, during the launch, the fourth-stage engine had to be restarted by scientists twice in order to place the 30 other satellites properly. According to an official, the scientists had to decrease the altitude to 504 kilometers from the previously set 636 kilometers to place all the 30 satellites one after the other into the sun-synchronous polar orbit.
For the record, another operation resembling this one had been undertaken in September 2016, in which scientists had injected eight different satellites, including SCATSAT-1, the country's weather satellite, and five from other countries, into two different orbits.
ISRO released in a statement that the spacecraft's mass is approximately 380 kg and that the satellite would be placed in the polar orbit, with an inclination of 97.957 degrees. The 30 co-passenger satellites are contracted for their launch via Antrix Corporation Limited, the commercial arm of ISRO.
The press release also reported that this is the second launch of ISRO in this month.