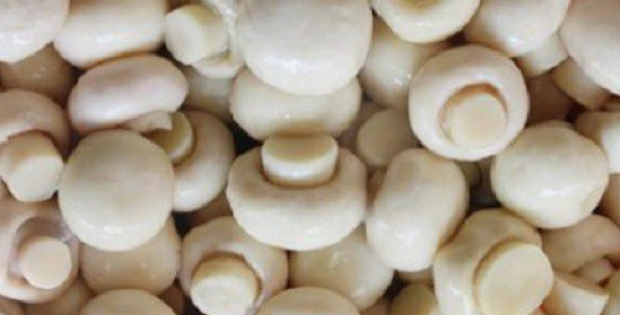 Researchers at the Stevens Institute of Technology (SIT), Hoboken, New Jersey have recently developed a 'bionic mushroom' capable of producing electricity. As per trusted sources, researchers at the institute have seemingly transformed a typical white-button mushroom into a bionic one by integrating it with 3D-printed cyanobacteria clusters that generate electricity and graphene nanoribbon swirls that gather current.
During their experiment, researchers observed that exposing the mushroom to sunlight activated cyanobacterial photosynthesis in the bacteria and produced photocurrent, which was then captured as generated electricity.
As per Manu Mannoor, Assistant Professor of Mechanical Engineering at SIT, by integrating nanoscale materials capable of collecting current, with electricity producing cyanobacteria's, researchers can better access the unique properties of the mushroom as well as benefit from its entirely new functional bionic system.
Incidentally, Mannoor, along with his coworker Sudeep Joshi, tested the mushroom to find if it could produce the needed nutrients, pH levels, moisture, and temperature for cyanobacteria to generate electricity for extended periods of time.
As part of their motive, the researchers 3D-printed the cyanobacteria clusters on the mushroom's cap with an 'electronic ink' containing spiral patterns of graphene nanoribbons, and eventually noticed an amount of electricity being produced that varied depending on how densely the cyanobacteria were packed together.
Mannoor claims on integrating the microbes and mushroom in a way that the cyanobacteria could generate the required energy by photosynthesis, while the mushroom provides it with suitable shelter. The highlights of this shelter include humidity, biophysiological conditions to offer a longer life to the bacteria, as well as the geometry of the mushroom's head that collects ample sunlight, he said.
Although the mushroom isn't strong enough to power a device, researchers suggest that a group of them could build up enough electrical current to light up an LED, cite sources.
Citing future applications, Mannoor said that the study could pave the way for larger opportunities involving bio-electricity. By integrating these microbes with nanomaterials, researchers could potentially develop several bio-hybrids systems for serving environmental, healthcare, defense, and many other fields.