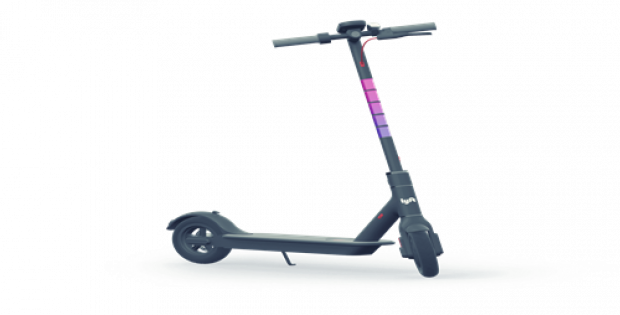 The move comes in the wake of Segway-Ninebot's previous announcement of its new scooter model, the Model Max.
 The company intends to roll-out the new scooters over the upcoming months.
Lyft, an American on-demand transportation company, has reportedly announced that it is gearing up to deploy the next generation of its shared scooters in partnership with two-wheeled personal transporter manufacturer Segway-Ninebot.
Reports cite, the announcement comes in the wake of a previous announcement made by Segway-Ninebot regarding the launch of its latest model of more robust and efficient scooter known as the Model Max.
According to a report by Engadget, the San Francisco-based transportation services company also intends to incorporate the Segway-Ninebot swappable battery scooters into its existing fleet. Apart from the new scooters, the company is also developing new docking systems that are designed for its existing & upcoming fleet.
First launched in September at Denver, Colorado, the company has since introduced its electrical scooters into eight additional markets across the U.S. Lyft now plans to roll-out its new fleet of scooters over the upcoming months.
The Head of Brand, Bikes & Scooters, Lyft, Ethan Eyler stated that the company is gradually learning about the market and the scooters are the outcome of a significant amount of knowledge that was acquired by the firm over a period of time. Eyler further added that the long-term strategy behind the swappable battery scooters & chargeable scooters is to keep learning & accumulating more data which would be helping the company get to its ultimate plan.
The strategy reportedly seems to be working for the company as swappable batteries could be a viable option to reduce the overall vehicle downtime by eliminating the need to recharge the batteries & boost scooter availability. For instance, scooter sharing firm, Skip, recently launched new scooter models with swappable batteries for the same reason.
According to reports, the financial details related to the partnership deal have not been unveiled yet.