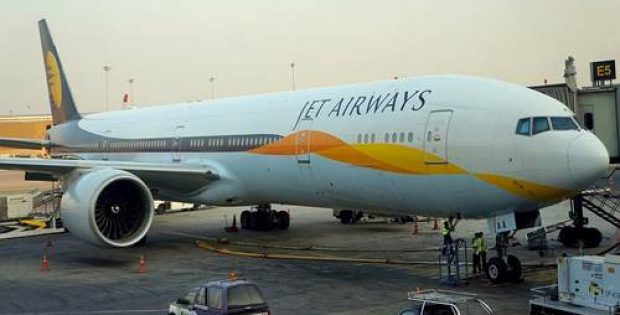 Tata Group has reportedly initiated discussions to acquire a substantial stake in the Mumbai based Indian international airline Jet Airways. The Naresh Goyal led Jet Airways that may default on payments and has already delayed the salaries of its pilots, is seeking an equity collaboration whereas reports indicate Tata Group is looking for management control.
Sources close to the matter hinted that Tata Group will be interested in buying at least 26 percent in the troubled airlines, which would result in an open offer of additional 26 percent from the shareholders of Jet. Both the companies are apparently trying to make the discussions successful, however, debatable points such as the role of Jet chairman Goyal and a full management control may cause some difficulties.
Jet Airways had apparently held talks with private equity TPG Capital previously, but that did not go through because of the differences over controlling rights. Through joint ventures with Singapore Airlines and Air Asia, Tata Sons has been present in the airline industry for some time. Tata would be able to improve Jet's aviation business in terms of market share and network, if the deal is successful.
Records show that to help out Jet Airways while in financial troubles, Etihad Airways, holding a 24 percent stake in the Indian company as of now, had made a pre-purchase cash payment of $35 million to the company. However, if the Tata Group acquires a stake in Jet Airways, Etihad Airways may sell some or all of its stake in the airline company.
Tata Sons chairman, N Chandrasekaran, is expected to pursue mergers and acquisitions for boosting the company's aviation business and the company had even shown interest when Air India was put on the block by the government. Tata Group is working towards overhauling its aviation business by bringing additional funds and new leadership in Vistara and Air Asia, claim industry experts.